Brothers Limousine service offers the best airport limo service, wedding limo service and prom limo service in Windsor.
The city of Windsor, which is located in Southern Ontario, Canada, has a lot of stories to tell, from the time it came into being in the year 1892. Windsor belongs to the county of Essex and is south of Detroit, Michigan, United States. That's right! This is the only Canadian city that lies to the South of the United States.
The Detroit River flows through the cities, and separates the two nations. To get to the United States, Windsorites either take the tunnel or the Ambassador Bridge. Windsor city offers residents and visitors a glimpse into its diversity that is reflected in the various cultures that live together in harmony. More than 20 percent of the city's population is foreign born--English, French, Chinese, Arabic and Italian are only some of the languages you may hear as you drive through the city. And is driving around the best way of making your way through Windsor, you ask? The answer is YES. And for comfortable and safe transportation, Brothers Limousine is your best choice.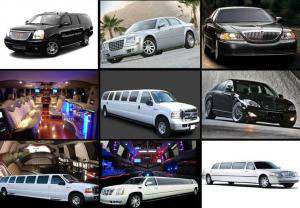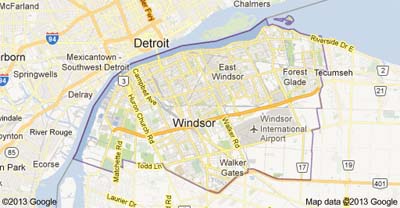 Sight-seeing tours that promise vivid memories.
Brothers Limousine offers complete sight-seeing packages around Windsor, which is only 369 km away from Toronto Downtown. So if you are planning on a sight-seeing tour of the city, the best place to start is along their spectacular waterfront. More than five kilometres of lush green parkland along the calm Detroit River are perfect—if you are a walking, cycling or rollerblading enthusiast, or if you simply wish to be driven around in our luxurious vehicles. Keep an eye out to admire the sculptures in the Odette Sculpture Park. The city boasts many beautiful parks that leave you mesmerised at the wealth of natural beauty that has been preserved so well. Some of them include Reaume Park, Dieppe Gardens, the Odette Sculpture Park and Jackson Park.
Bright lights and splashing fountains at Windsor's Casinos
Want to double up your "mad money" funds with a bit of gambling? Brothers Limousine offers fun filled casino limo service to any of Windsor's exciting Casinos. Located on the waterfront, Windsor Casino offers gaming enthusiasts slots blackjack, poker, great food and entertainment. Open 24-hours daily, you may even want to plan a thrilling night-out with your friends and live it up in one of our flamboyant Hummer stretch limos. You have a whole 100,000 square foot casino features to troll about—with 3,300 slots and 85 table games. How can you just not have fun? They also have four restaurants, leaving you spoilt for choice, and when you are ready to pass-out with exhilaration, check-in to one of their 389 rooms.
Get intoxicated on wine-tours in Windsor
Well, while we don't propose that you get literally intoxicated, we promise you wine-tours in the region that certainly intoxicate your senses—with the beautiful countryside's and breathtaking views as you make your way through to the famous vineyards. With our professional chauffeurs at the wheel, you could definitely indulge in the fabulous wines of the region. The Essex County has more than 14 wineries, with more that are scheduled to open in the coming years. If you so wish to travel around the region for a longer countryside escape, we could arrange for wine tours in the Wineries of Niagara on the lake, and you could take in the astounding sights at the Niagara Falls.
Add zest to your special moments
It is often said that weddings are made more beautiful by their surroundings. At Brothers Limousine, we are happy to help you out in arranging your wedding at some of the most scenic wedding venues in Windsor. Whether you want to tie the knot on a rainy day at Canada's most southerly tip at Point Pelee or in the breathtaking grounds on a sunny day at the Ambassador Golf Club in Windsor, we make sure that it happens. From the moment you hire your vehicles with Brothers Limousine wedding limos, until the special day itself, we take care of making sure that it's the best journey you ever make. We help share the pressures you have to get the logistics right on your wedding day and allow you to get on planning with the rest of your day.
Brothers Limousine can help you to create a perfect prom that you will always remember. Whether you loved school or you loved to loathe it, prom night only happens once and you have got to celebrate it in style. Perfect ball gowns, snappy tuxedos—only befit one of our cool stretch limos or hummers. But who doesn't enjoy a bit of posing and being treated like a VIP? Our prom limos that are complete with your own friendly chauffeur guarantee a journey that that impresses your mates.
Our holiday limo packages are famous in Windsor—Christmas light tours, Valentine's Day limo service and New Year's Eve limo rental service.
Professional corporate limo services
Brothers limousine has had years of experience in providing professional executive car service for both business clients and individuals alike. Our vehicles are top class, fully air conditioned and with plush interiors. All aspects of corporate travel are covered including airport transfers from Pearson international airport, Buffalo airport and the New York airports. Our expertise lies in providing transport to business executives to and from meetings or conferences.
Serving neighbouring cities like Brantford Limo , Milton limo, Brant Limo ,Mississauga limo,Brampton limo,Oakville limo,Toronto limo,Waterloo limo,Cambridge limo,Orangeville limo,Guelph limo,Buffalo limo,Burlington limo, Campbellville limo ,Vaughan limo,Rockwood limo,Chatham limo etc...