Thornhill, a city with rich history dating back to 1794 is rich in culture, nature and friendly people. It is a diverse place to have many religions under one city roof. But mostly the majority population is of Jews, and some others like Chinese, which is the second largest minority there along with South Asian, Black, Korean, Filipino's and West Asians. The entire population is blend of religions and cultures giving depth and history to Thorn hill. It is also a federal and provincial district, with elementary, secondary, private and Jewish schools for the population to get education in. People from all races live peacefully giving freedom to practice their culture and religion freely.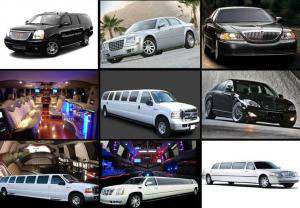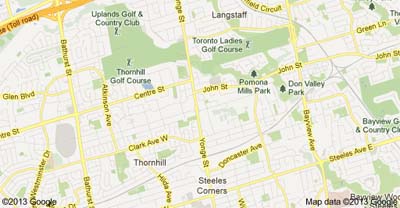 Thornhill apart from being a place to have many cultures under its wing also has abundance of nature to offer; the city is full with trees that are the perfect source of keeping the people fresh all the time. Life in Thornhill is very modern and yet set in traditions, people follow their beliefs yet are technology oriented as well. People love to travel around Thorn hill for hiking, picnics and what not, and the key transport they use for collective purpose is limo and the best limo service is provided by Brothers Limo service. Any kind of occasion and they cater to your needs, whether you need to go lavishly to your prom you can rely on Brothers Limo to provide you with perfect reception and travel. It's your wedding and you need to travel with your best men or your bridesmaid you can order Brothers Limo service and enjoy five star treatment. Cursing along the Niagara Falls for that perfect wedding proposal, or that perfect birthday surprise Brothers Limo has been with you in every occasion.

Even those times when you wanted to surprise your spouse or parents while picking them up from Pearson International Airport, a beautiful sleek black limo waiting for them with chilled champagne. Or have to make that goodbye with your loved ones special, hiring brothers limo service would be the perfect parting goodbye to be remembered for years to come. Even when your corporate members are planning to travel visiting your workplace or your factory give them that luxurious look and touch with Brothers Limo service and make that trip one to make a lasting impression and get that contract you wanted.

Now there is a question, why hiring Brothers Limo would get you the above mentioned things well the answer is quiet simple. Quality and Luxury are what this company takes care of; remember always wandering about going that extra mile for someone special. For Brothers Limo their clients are special and they walk a mile ahead to make sure that you planning something special actually get that in every possible way. They make sure what is important for you is also important for them and they try their best to make sure things go smoothly. Nothing would be better that having a wine trip in Thornhill in the limo while sipping velvety wine and enjoying a lavish trip. But this is not where they stop, Christmas time they make sure when you hire them, all the care in the world is provided to you and your loved ones for the party's you visit, the people you collect while on the road anything.

Let's not forget Valentine's day when making your girl smile is the most important thing in the world, giving her a luxurious ride on this loving day is sure to win her heart forever. Brothers Limo is not just any rental service you hire to get a Limo, but they are the best limo service that you can hire to make every moment a moment to remember now and always. Services we provide Like wedding limo ,prom limo, Valentines day ,Niagara falls wine tours, Night Out Limo, Casino Limo, new Year's eve Limo, Corporate Limo service and much more .