The city of Milton provides the opportunity for many outdoor adventures with its scenic views and nearby amenities. Even though there are no major league sports teams in Milton, there are plenty in nearby cities like Toronto and Buffalo, New York. If you are going to attend a sporting event in these cities, how do you get there from Milton?

Limousines provide a great way for one or a group of people to travel in style to your favourite sports games. Using a service like Brothers Limo gives you the opportunity to travel in luxury at an affordable rate with package deals for large groups or parties available. Using a limo service to attend a sporting event serves several purposes. First, you make a lasting memory by making the event special by using a limo. Every event in your life that you have gone to that is memorable stuck out for a reason. Hiring a limo service will ensure that this sporting event sticks out in your mind, ensuring great memories.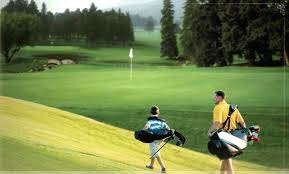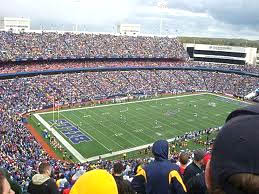 Hiring Brothers Limousine also allows you to sit back and relax while traveling to the event. Why deal with the hassles and stress of traffic snarls and inconsiderate drivers when you can sit back and enjoy the view from your stretch limo? Let Brothers Limo do the driving while you take in the city sights.
Brothers Limo provides service to and from not only Milton but the neighbouring cities of Mississauga, Oakville, Burlington, Brampton, Orangeville, Georgetown, Campbellville and of course Toronto.
The sport limousine service includes any Buffalo Bills game played in Buffalo, NY. Imagine becoming an international traveler by limousine as your stretch Hummer, Ford expedition SUV stretch, Lincoln Stretch, Limo Bus pulls up to a Buffalo Bills game and sitting capacity on limos is from 10 passengers to 40 passengers. There are only 8 home games per season on the Bills' schedule, so make one or more of them memorable by arriving in style with a limo.
During hockey season, a trip to see the Buffalo Sabres play is also available. Hockey season is in the winter, so keep warm in your limo with curb service instead of parking and having to walk over the length of one or more parking lots in the cold and snow. After the game take a quick tour of the city by limo, get a bite to eat or simply head home. Your options are wide open.
Brothers Limo is a sport limousine service that also offers service to and from Toronto sporting events such as the Toronto Maple Leafs, Toronto Marlies, Toronto Blue Jays baseball and more. Arrive at any of these games in one of a large fleet that includes limos, stretch limos and even Hummer limos , Limo Bus and Shuttle bus. If your party is too big, many luxury buses with heating and air conditioning are also available at group rates.
Using limos for sporting events doesn't mean just being a spectator. If you play golf, rent a limo for the drive to the golf course and watch heads turn while you pay your green fees. Make sure your friends are watching as you switch your golf course cart for the limo to go home. Golf Courses in Milton : Granite Ridge Golf, Rattle snake Golf Club ,Glen Cairn Golf Club , Trafalgar Golf & Country club . Golf course in Oakville: Oakville Executive Golf Course, Glen Abbey Golf Club, White Oaks Golf club, Golf Courses in Burlington: Crosswinds Golf & Country club, Hidden Lake Golf Club , Millcroft Golf Club , Burling Golf & Country club , Golf Courses in Mississauga: Credit Valley Golf & Country Club , Toronto Golf Club , Golf Courses in Brampton: Lionhead Golf & Country Club, Brampton Golf Club, Turnberry Golf Club, Castle Golf & Country Club,Streetsville Golf & Country Club,Riverstone Golf & country club. Golf in Georgetown: Legacy Hills Golf Club , White Wing Golf Club, Eagle Ridge Golf Course and much more in Orangeville, Waterloo, Kitchener , Barrie, Toronto etc…
Besides the game, packages for sightseeing tours, wine tours and even Niagara Falls day trips are all available. Let the professionals at Brothers Limo help you plan your day. Wedding parties, bachelor parties, bachelorette parties or even birthday bashes are all enhanced by limo travel.