At Brothers Limousine we are proud to offer you limo services in Waterloo Ontario for any occasion at affordable prices. Allow our experienced and reliable drivers to transfer you safely from the Pearson airport to your intended Waterloo destination. We understand that you are renting a limousine because the day or event is special to you, so that is why we go the extra mile to help create memories that will last a lifetime and exceed your highest expectations.
You know you are in the Tri-City when you hear its residents refer to the city's central business district as "Uptown," rather than how the rest of us call our city centres as "downtown."

Why is Waterloo called Tri-City, you ask? Pretty simple, as this city is a part of Canada's Technology Triangle, in combination with Kitchener and Cambridge. You can find some of the world's largest technical corporations in Waterloo – Google, BlackBerry, Maplesoft, and so many more. Besides the superb infrastructure the city offers, the added advantage they have is the proximity of the University of Waterloo. Waterloo is an educational centre and home to the University of Waterloo, which has the world's largest math and computer science programme.
In Waterloo, Brothers Limousine is the most trusted source for limousine hire services. You can find the perfect ride to get around Waterloo and neighbouring areas in style and comfort—from luxury sedans, classic town cars and stretch limousines to limo buses and hummer limos.
Booking limousine service is a convenient option for all your transportation needs in Waterloo. Whether you need a Hummer stretch limo to celebrate prom night, or an executive car for airport transfers, Brothers Limo will help you to find the best vehicle to fit your needs.
Brothers Limousine offers a very wide range of services to meet all your needs making use of our extensive fleet.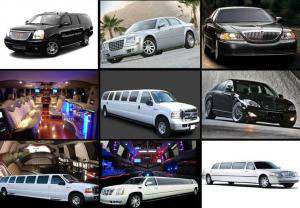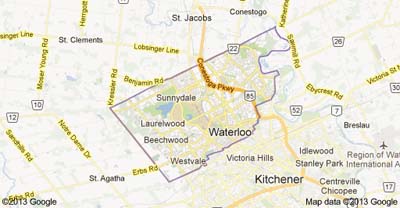 Wedding Limo service
Weddings with Brothers Limousine will add that extra special touch of class that will always be remembered. Every single event is thoughtfully arranged, beginning with an early arrival to fetch the bride from her doorstep in Waterloo. Freeze the beautiful moments with a photo shoot. Relax in our comfortable, roomy stretch limousines, as you make your journey to the venue at Waterloo's famous Grey Silo Golf Club. Enjoy the last few quiet moments in the calm interiors, which can be exclusively private and allow you to reflect before you hit the limelight. Plush leather seats, air conditioning and your favourite music only add to the relaxing ambience.
Feel no lesser than a queen as you wave by to the smiling passer-byes! We will stand by, as you make your way through all the celebration as you begin a brand new chapter in your life.
Call us today at 1866-733-5030 and hire no lesser than a stretch black limo for the groom and a white one for the bride.
Airport Transfers
Whether you arrive in the Lester B. Pearson International Airport in Toronto or the Buffalo Niagara International Airport in Buffalo or New York, you can rely on the services of Brothers Limousine to make your passage as smooth as possible. Our dedicated airport service from Niagara has many advantages, the least of them being not the opportunity to drive through the Niagara Wine Route. Our dedicated airport transfer limousine hire service will ensure that you get special treatment from the moment you exit the airport till you reach your destination at a highly affordable price. Whether you are visiting Waterloo for business or pleasure, hiring a limousine to take you to waterloo city which is 110 km from Toronto is the best way to get to and around in the Tri-City.
Sight-seeing in and around Waterloo
Whether you wish to take in the sights of the city including its various museums and galleries or if you want to venture out and visit neighbouring places, Brothers Limousine can create a customised tour of the area for you. Combining a wine tour with a visit to the Niagara Falls is one of the most optimal way to make the most of your visit to Waterloo and there is no better way to do this than by hiring a limousine. The primary advantage of being chauffeur driven in of the well-equipped luxury limousines from Brothers Limousine service is that you can conserve all your energy and concentration on enjoying the view or the wine-tasting whichever way you are inclined.
Our casino limo service is an example of a specially outfitted tour that will take you around the choicest casinos in the vicinity so that all you have to focus on is how to sharpen your playing skills and leave the itinerary to us.
A must-see is of course the Waterloo Park and if you are visiting Waterloo during the festive season, you should not miss out on the Wonders of Winter light display which is a unique and extraordinary experience.
Night out or special occasions
Whether it's for pleasure or for business, we have the answer. A night out with friends calls for an uninhibited tour of the celebrated night spots of the city and there cannot be a more elegant and purposeful way to do this other than in a stretch limousine which can accommodate your friends. You can make that special occasion even more memorable by taking out your sweetheart to a romantic date on Valentine's Day in style in one of our luxury sedans.
If you are trying to impress a business associate or client, then the efficiency with which Brothers Limousine can whisk you and your business partners from one meeting to another will ensure that no time is wasted. Our corporate limousine service offers plenty of rental choices from short-term rentals to extended rentals for delegates who are in the city for a longer period.

You will be assured that all of your Waterloo Luxury transportation arrangements with Brothers Limousine will always be first class, safe and relaxing experience ever made possible. With over 5 years of transportation experience, our staff will go above and beyond to deliver exceptional attention to detail in providing the utmost of quality service. Our limousine service offers luxurious transportation equipped with all the amenities you need! What a better way to share a special event or occasion with friends or loved ones than in a luxurious limousine from Waterloo Limo Rental!