The Milton, Ontario location of Brothers Limousine is our home base in the Greater Toronto, Peel and Halton regions.
Brothers Limo offers the finest services, equipped with the most current amenities. All of our chauffeurs are professional, bonded, and insured. Whether it's a trip to the airport, or that special event, Brothers Limousine will ensure you arrive on-time in luxury and style. Brothers limousine provides unmatched quality, service and value.
Call 1866 516 2590 or 905 766 2414 to check rates, request a free online quote or book your Milton limo service.
We serve Milton with airport limousines, sedans and tour limos. Brothers Limousine limo services include corporate transportation for Milton conventions and business trips, as well as ground transportation in our Lincoln sedans, stretch limos and other specialty vehicles. We can also provide executive transfers and first-class Toronto Pearson airport limo services. With access to a large Milton limo fleet, we cover most of GTA; check our rates, chose a vehicle, and request a free quote or make a reservation.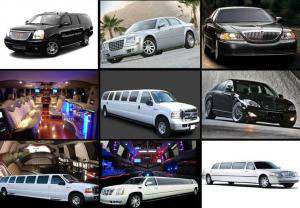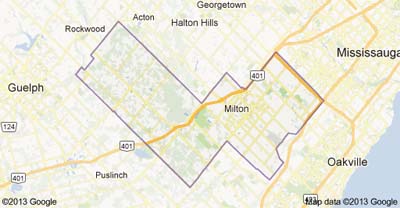 Special occasions in life sometimes call for people to hire limousine services for their transportation needs. When people travel to Milton for special events, they rely on a limo service to drive them to where they need to go. With this, they can enjoy the most of these events without having to worry about the city's traffic or arriving to the occasion on time.
In fact, visitors from Mississauga, Oakville, Burlington, and other surrounding cities often travel to Milton for shopping, dining, and sporting events. Because they may not be familiar with the layout of Milton, they do not want to hassle with figuring out their route to their location or worrying about traffic. When they hire a limo Milton visitors can rely on someone to drive them to wherever they would like to go. The limo drivers can point out the best shopping places, restaurants, night clubs, and sporting venues. To enjoy a sports event limo services are often the best mode of transportation. Afterwards, if they want to go to a night club limo reservations can include a trip to the people's favourite after hours club.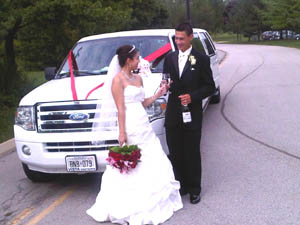 When a young couple from Brampton or Orangeville is on their prom date, they might head to Milton for a romantic post-prom dinner. By hiring a Milton limo service, this young couple can spend time together in the vehicle and let their driver take them to their restaurant of choice. The limo is large enough to accommodate the fanciest of prom dresses, so the young pair does not have to worry about ruining their appearances by fitting into a smaller car. To help them enjoy their prom limo transportation often turns out to be a fantastic idea.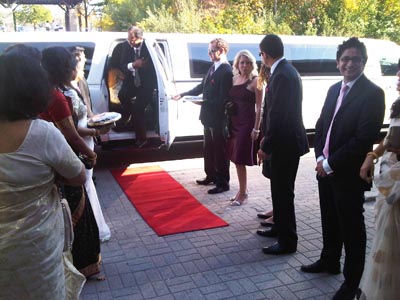 Similarly, when families from Georgetown arrive in Milton for a wedding limo reservations help take the guests to and from the wedding location. Some out-of-town guests may not be familiar with parking at churches or temples. Their limousine driver can pull up to the church's entrance and let them walk into the venue without having to worry about parking or tipping a valet.
At Christmas limo reservations go quickly. This season tends to be a very busy party season, as party goers like to drink alcoholic beverages and stay out late to mark the occasions with friends and family members. Because they may drink a bit too much, people do not want to drive home while intoxicated. They often ask their limo driver to take them home or to another location. As such, they avoid getting in trouble with the law.

Likewise, other occasions that calls for people to consume alcohol are wine tours. During a wine tour limo reservations often prove wise, as many people may legally test over the limit for alcohol consumption. Even if they do not feel drunk, they may be just a bit too tipsy to drive safely. They can hire a limousine to take them to the wine tour and then drive them home when it is done. Limo services we offer are Wedding Limo, Sporting event Limo, Prom limo, Night out, Corporate transportation, Wine tour, Niagara Falls Limo, Out of town Limo service, Casino services etc.
Serving Limo service to hospitality industry like Best Western hotel Milton, Holiday Inn Express Milton , Mohawk Inn & Banquet centre .
Serving cities like Milton limo, Acton limo Burlington limo, Mississauga limo,Brampton limo,Oakville limo,Toronto limo,Waterloo limo,Cambridge limo,Orangeville limo,Guelph limo,Buffalo limo,Burlington limo, Campbellville limo ,Vaughan limo etc..