It's Friday, and it's Prom Night for your soon to be 17 year old daughter; an occasion that you would feel so proud of. You've shopped for the dress, met her date for the evening, talked to her friends who will accompany her to the party, but wait, is there something you have overlooked? How are they planning to reach the venue? You want them to reach safely, yet also arrive in style, so they feel every bit as glamorous as they look. You also want it to be the most memorable night of their teenage life. A night that would fill them with nostalgia when they go over photographs many, many years later. How about a neat black stretch limo? Now, that would surely make your daughter ecstatic. If you live in Etobicoke, that's the least of your worries. Limousine services come to your rescue. Fully equipped with an awesome sound system, it's a great way for them to begin the evening and get into the mood. And you can have a night off, free from worries, since your daughter will be in the safe hands of friendly, responsible chauffeurs.

Now, if your daughter marriage is coming up soon, you have several reasons to be anxious about. The arrangements that need to be made, the invites to be sent, caterers to be selected, but these days you could easily hire wedding planners to take care of arrangements for you. Wedding planners in Etobicoke are known for their efficiency. To ensure that the event is free of any complications, they arrange for wedding limousine services to take away the hassle of several cars, confusing routes and the task of assigning drivers. The couples feel like celebrities as they reach the venue as well.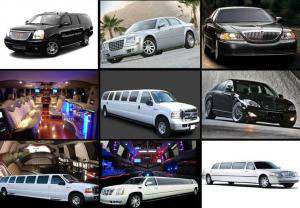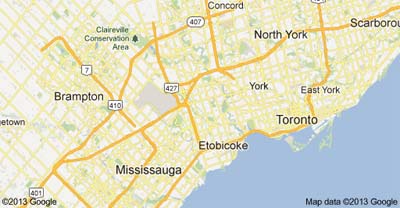 When you want to escape on a romantic weekend getaway from Etobicoke, plan a trip through the gorgeous Canadian Wine Country to enjoy the lush and green vistas, vineyards everywhere. All you need to do is to book a Niagara wine tour package from companies providing limousine services in Etobicoke. Depending upon the time you can spare or your choice of vineyards, you could actually have a personalized tour package designed for the two of you.

Take a limousine site seeing tour around the city to enjoy the sights and sounds of the beautiful Etobicoke city. Surrounded by trails that connect Etobicoke's parks, you can find residents jogging, cycling or leisurely enjoying a stroll. The Humber River separates Etobicoke from Old Toronto in the east, the border the city of Mississauga in the west, the border with York Region the north and Lake Ontario in the south. Your knowledgeable driver is your best guide to take you to the right spots around town.

Enjoy a morning tour of the spectacular attractions of the Niagara Falls from Etobicoke. Limousine services provide packages to travel around the area to take in the marvelous sights. An exhilarating ride aboard the famous Maid of the Mist boat at the base of the majestic Horseshoe Falls, and a trip up Skylon Tower for a bird's eye view of the Niagara region or just settle into your room with view to get a feel of the power of the falls as they hurtle down, from one of the several hotels and resorts dotting the area. Try your luck at the slots or tables? Your Etobicoke Limousine services can arrange trips to any of the Niagara Casinos for a night that you will always remember.

Etobicoke residents can enjoy a stress free transportation where they can relax and enjoy your day or night, worry-free in the comfort of a luxury limousine. Christmas and New Year holiday packages are offered by Limousine services companies for you to marvel at the fascinating Christmas lights around town or just freak-out with your friends on New Year's Eve. Any occasion, whether it its official or for fun, limousine services in Etobicoke take good care. We provide Stretch Limousines, SUV stretch , Lincoln stretch ,Hummer , Limo Bus, Classic Bentley's, Sedan, Regular SUV etc....