King City with its tranquil green spaces and picturesque landscapes makes it a favoured place for both residents and tourists alike. At only 28 mile driving distance from Toronto, King City is a great escape from the hustle and bustle of big city living with its delightful farms and villages. Visitors are drawn to the natural beauty of the region as well as the various recreational activities the city offers. King City has several renowned horse ranches and lures horse riding enthusiasts to their famous stables and riding schools.
The most ideal way of travel in King City is by hiring a limousine. Limousines are the best way to transport you around the city or even beyond the city limits.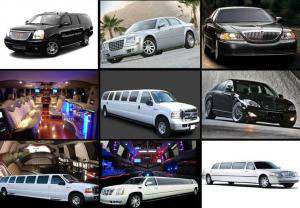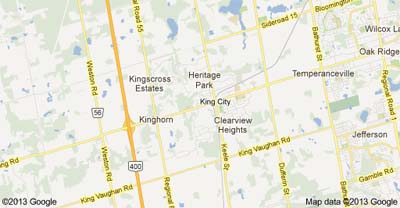 Whether it is an upcoming trip of a special occasion, residents depend on limousine rentals to make life easy. King City residents are known to hire limousines for weddings, parties and proms. Business executives make use of corporate limo services on a regular basis as well to have that professional approach when they meeting important clients.
No kids enjoy the prospect of being dropped by their parents on their prom night. Well, they are almost adults, and certainly like to be treated like one. When it is time for their kid's prom night, you can hire stretch limousines so that they can travel with their friends in a way that is more upscale and give them an experience they can ever cherish. It is recommended, though, to make bookings in advance to get your hands on a stylish stretch limo of your choice, since limo companies get pretty busy during that time.

Wedding arrangements are made so much easier in King City by hiring wedding limos. Their team handle all the details thoroughly, and also allow you to make changes all along the way as you get closer to your wedding day. They can work directly with you or your chosen wedding planner, thus giving you time to take care of the other important details for your wedding day. You can rest assured and leave the limousine transportation to the limo services team and expect your chauffeur to be ready to take you to the church on time and in style in one of their Lincoln stretch limos when your wedding day arrives. Is it time for the photo shoot at the Cold Creek Conservation Area? No problem, your chauffeur would take all of you there. You only need to look your best, and let the wedding limo services take care of the rest.

Hiring a limousine is also advisable on your night out in town. King City has several swanky restaurants and night clubs you could visit, and if you hire a limousine, you can really let your hair down and enjoy some tasty beverages. You could also choose to visit some high class casinos in the region on your night out and be assured of safe and comfortable transportation.

We all enjoy family vacations and they really mean a lot to us. These trips take a lot of planning, which includes destinations, hotels, drawing up an itinerary and so much else. In these times, it is advisable to hire the services of limousines. They have packages for numerous destinations and trips out of King City. Pack in your family in a stretch limousine and travel together in style and comfort. Packages to Niagara Falls and the lovely areas surrounding it are very popular.
Limousine services are also available to take you on a wine tour in the Niagara wine trail to enjoy the scenic route as well as visit selected vineyards. All you need to do is share your thoughts and limo companies would help you prepare a personalised package for you to enjoy quality time with your family on festivals and special days to enjoy the Christmas light tours, New Year's Eve and Valentine's Day.