At Brothers Limousine we are proud to offer you limo services in Hamilton Ontario for any occasion at affordable prices. Allow our experienced and reliable drivers to transfer you safely from the Pearson airport to your intended Hamilton destination. We understand that you are renting a limousine because the day or event is special to you, so that is why we go the extra mile to help create memories that will last a lifetime and exceed your highest expectations.
Hamilton City offers its own blend of unique cosmopolitan vibrance while being surrounded by nature that is so stunning, that you at times wonder if it is all for real. In Hamilton City, you get to enjoy a whimsical melange of history and culture together with plenty of outdoor adventure.
Brothers Limousine is everyone's first choice for transportation in Hamilton. We set the standards for quality limousine service in the entire Ontario region. So, if you are planning on a sight-seeing tour around the area to visit the various farms, orchards or vineyards, call us and we will take care of all your requirements gladly.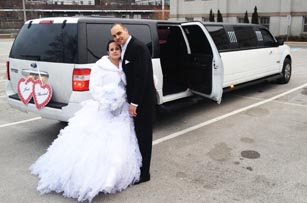 Only at a 65 Km drive from Toronto, Hamilton caters to the art-lovers, the foodies and the nature enthusiast alike. So the next time you are in or around Toronto or Niagara Falls, drive by Hamilton, and escape the rampant tourist traffic to enjoy the spectacular sights of the Niagara escarpment, with its many waterfalls and nature trails. When you are in Hamilton, you will find that the locals divide the city in to areas they refer to as "The Mountain" or Downtown Hamilton. So, when they refer to a spot on the mountain, they are referring to the Niagara escarpment region, and you should take care while driving up the mountains in winter because of the ice covered roads.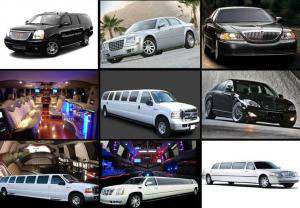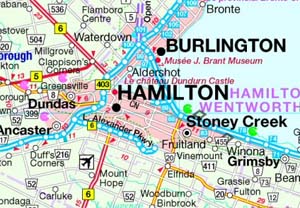 Due to its close proximity to the Niagara region, if you should ever wish to enjoy a wine tour or a Niagara Falls trip, our team at Brothers Limousine will be happy to provide our services. We assure you of a marvellous time spent in discovering the charm and beauty of the area and also experience some of finest, award-winning wines Niagara has to offer.
Brothers Limousine offers airport transportation services from and to Pearson International Airport, Toronto, Buffalo Airport as well as the New York airports—JFK, LaGuardia and Newark. If you are arriving at any of these airports, give us a call for timely and efficient airport transfer that begins with a meet and greet service at the arrivals, if you request for it.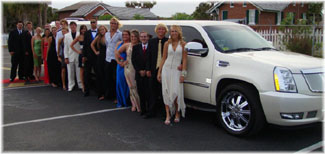 Every journey with Brothers Limousine represents the ultimate in style and our meticulously maintained fleet of stretch limousines and executive cars speak louder than words. We assure you safe travel in style and comfort. Eliminate the stress of navigating through unfamiliar streets by hiring our corporate limousine services. Our hand-picked, professional chauffeurs are known for their superb driving skills and they allow you to focus on your busy schedule ahead of you. You could even convert our stretch limousines into your own travelling office, and concentrate on your work while we drive you to your meetings in and around Hamilton.
Brothers Limousine has earned a reputation of reliability and excellence in providing wedding limo services. So if you are preparing for this very special occasion, call us, and lets work together on creating a magical experience that you and all your loved ones remember always. We pamper you with our exceptional levels of service in our fabulous stretch limousines with its luxurious interiors. Our limos are spacious and can accommodate the bride and all of her friends comfortably and make sure they arrive at the destination fresh with their gorgeous dresses intact. Savour lasting memories with Brothers Limousine. Call our friendly team to discuss your wedding limousine requirements.
Whether you have a date with friends in club, or a restaurant in Hamilton or if you are planning a special night out, then hiring a limousine can only emphasis on how very special your night out is. Gather your friends into one of our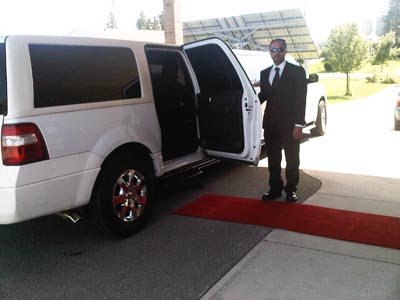 stretch Hummer limousines, and begin the fun right from the word GO! If you'd rather have a night out with your friends at one of the casinos in the area, we will be delighted to provide casino limo service for you and all of your friends.
We also offer prom services for students on their big night in Hamilton. Your children would love nothing more than travelling together with their friends in a cool stretch Hummer limousine. In today's times, this ride is a tradition and an essential part of the entire evening. For students, graduation day and prom nights are a celebration—celebration of their hard work throughout the school year, and celebration of moving over the threshold of youth and being a responsible adult. It signifies bonding with their friends, so why not celebrate in the cool, safe confines of one of our limousines? And once the prom and partying is over, we ensure that the kids are dropped home safe and sound.
We make holidays more fun. Share joy with your friends and family during Christmas with one of our fabulous Christmas lights tours, where we have mapped out the best routes to take you to some of the bright and beautifully decorated area in and around Hamilton. Don't forget your camera on this trip. We also have special packages for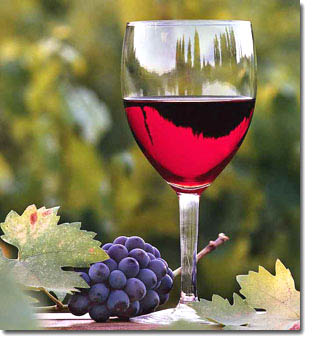 Valentine's Day Limousine Services as well as New Year's Eve Limo rental services, so that you can sit back and revel in the festivities of the season.
At Brothers Limousine, we pride ourselves in our strong commitment to you, our customer, and we take steps to ensure that you will be totally satisfied with your transportation.
You will be assured that all of your Hamilton Luxury transportation arrangements with Brothers Limousine will always be first class, safe and relaxing experience ever made possible. With over 5 years of transportation experience, our staff will go above and beyond to deliver exceptional attention to detail in providing the utmost of quality service. Our Limousine service offers luxurious transportation equipped with all the amenities you need! What a better way to share a special event or occasion with friends or loved ones than in a luxurious limousine from Hamilton Limo Rental!
Serving :Ancaster Limo ,Acton Limo, Ajax Limo, Aurora Limo, Barrie Limo, Brantford limo, Brampton limo, Burlington Limo, Buffalo Limo, Cambridge Limo, Campbellville limo, Chatham Limo Service, Calgary Limo, Etobicoke Limo, Edmonton Limo, Georgetown Limo, Guelph Limo, Halton Limo, Grimsby limo, Hamilton City Limo, Kingston Limo, King City Limo, Kitchener Limo, London Limo, Milton limo, Markham City Limo, Mississauga limo, Montreal Limo, North Bay limo, Niagara Falls Limo, Oakville limo, Orangeville limo, Richmond hill Limo, Sarnia Limo, Scarborough Limo, Stratford Limo, Toronto limo, Thornhill Limo, Vaughan limo, Vancouver Limo, Windsor City Limo, Woodbridge limo, Whitby Limo, Wasaga Beach Limo, Waterloo Limo and more.