One of Ontario's fastest growing communities, Wasaga Beach can aptly be described as a cozy little town with the longest freshwater beach in the world—one that stretches along 14kms along the Nottawasaga Bay and the meandering Nottawasaga River. Wasaba Beach, which is a town in Simcoe County, Ontario is pretty popular with the tourists, and is just 125 KMS away from Toronto. Isn't that a short drive to a fabulous vacation?
For airport transfers that rejuvenate, reach us at Brothers Limousine.

If you are planning on visiting this fine, all-year round tourist destination anytime soon, you should do it in the comfort of a limousine. There is nothing like the convenience of hassle free transport after your long tiring flight, and we will take excellent care of you. Brothers Limousine representative will meet you on arrival at Toronto's Pearson Airport, assist you with your baggage and escort you to your car. Our chauffeurs will remain in constant contact with you and make sure that your ride is at your service where you need it, when you need it.
We will cater for all your needs—no detail is too small. Newspapers and magazines, bottled water, your choice of cabin music, all you need to do is stretch back and relax as Brothers Limousine takes care of keeping your ride safe, comfortable and leisurely. We make sure you travel in our own special brand of comfort, that we call the "Brothers Comfort Zone," in your choice of the finest, new luxury vehicles.
We can take care of the travel requirements of your corporate clients and offer impressive, personalised service with the highest level of privacy and confidentiality.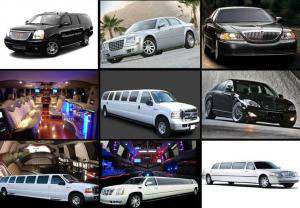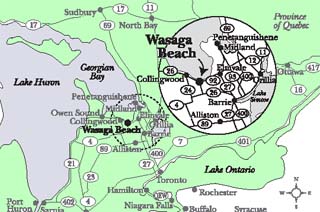 For sight-seeing trips that are filled with fun, call Brothers Limousine for a chat.
While you are in the area, why not hire a professional, punctual and reliable limousine company to take you around a sight-seeing tour around Southern Georgian Bay, the heartland of one of Ontario's most beautiful recreation areas? Wasaga Beach with its pristine white sand beaches offers some of the best boating, fishing, hiking and beach volleyball in the area, with safe shallow swimming and if you don't feel like much activity, there are plenty of beaches to catch those sun rays for the perfect tan.
If you are more adventurous, a trip to the Blue Mountains in Southern Shores of the Georgian Bay would allow you to some absolutely breathtaking panoramic views throughout all four seasons. Take in views of the Georgian Bay from its best angle at the top the 410 foot suspension bridge, or explore a maze of caves at Scenic Caves Nature Adventures. If you would like a more fun activity, walk the tree-top walk and finally try out an exciting ride on the zip line. If you love snowboarding, you know are at Ontario's premier ski and snowboard destination.
For those who just want to be closer to nature, neighbouring Collingwood offers great bike or hiking trails, paddling or simply lounge on the shoreline through spring, summer and fall. Not that adventurous? Take a relaxing tour of the unique speciality shops and enjoy Collingwood's fabulous restaurants instead.

Another favourite getaway is Barrie, on the western shore of Lake Simcoe. Plan an exciting night-out with great restaurants, entertainment, music and theatre once you are satiated with your adventures hiking, skiing or boating. Enjoy shopping at the quaint boutiques of Downtown Barrie, or take time to pop-in to Central Ontario's largest shopping centre, Georgian Mall. For more entertainment, Brothers Limousine could take you to the best casinos in the area on a casino limo trip. We also arrange tours to Niagara Falls as well as trips through the enchanting wine trails to visit some of the finest wineries.

Brothers Limousine makes it their business to ensure that you have the best of amenities and choicest creature comforts within a limousine. As you settle into your trip, you will start appreciating how much more comfortable and rewarding it is to be ensconced inside a limousine travelling between places than fretting about whether you will arrive in time or if this is the right way to enjoy your holiday.
For memorable personal and special occasions that last a life time, Brothers Limousine will be happy to assist you.
Special occasions are meant to be celebrated. When you have any special event coming up like weddings, birthdays or anniversaries, you just don't need to worry about the details—you have a grand time with your loved ones. Our team at Brothers Limousine can organise just about anything for you. We have late models of luxurious stretch limousines that are just perfect for the bride and her entourage and of course, the whole lot of dress she has to manage.

Our outrageous SUV stretches, Limo Bus, Lincoln stretch, Hummer stretch limousines are pretty famous with the kids, who have a blast on their prom nights. Parents, you could enjoy a peaceful night of togetherness, while you are at ease that your children are being taken care of by our professional and vigilant drivers.
Brothers Limousine also has special packages in Wasaga Beach to enjoy Christmas light tours, Valentine's Day limo service and the New Year eves limo rental service.
To experience an unforgettable level of service for any of your travel needs, call Brothers Limousine today.

Book your Cambridge limo service today! Serving neighbouring cities like Brantford Limo , Milton limo, Brant Limo ,Mississauga limo,Collingwood limo,Barrie limo,North Bay limo,Orillia limo,,Toronto limo,Brampton limo,Oakville limo,Toronto limo,Waterloo limo,Cambridge limo,Orangeville limo,Guelph limo,Buffalo limo,Burlington limo, Campbellville limo ,Vaughan limo,Rockwood limo,Chatham limo etc...