If you're looking for the best New Years Eve limousine service in the Toronto area , you've come at the right place. We provide top quality limo service for your holiday adventures. Milton limo, Oakville limo, Mississauga limo, Brampton limo and Burlington limo are all within our company's areas of service. When you choose our limo service, you won't be disappointed.
It happens every year. December 31st rolls around and the festivities pop up all over town. Whether you're going to a night club, a family get together, a casino or a corporate party, we've got the limo service that you need for your New Years night out. Our limousine service will accommodate up to a 10 to 40 passengers pool. Get together with a group of friends, co-workers or family members and share the luxury of a New Years night out on the town with our spectacular limousine service.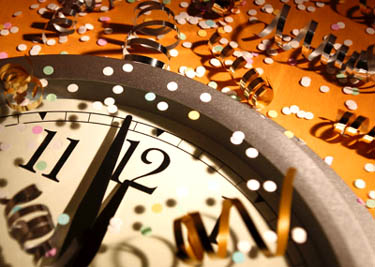 There are many benefits to using a New Years Eve limousine service. Our drivers know their way around Toronto, Milton, Mississauga, Oakville, Burlington, Brampton, Orangeville and Georgetown. Let us take the hassle out of driving by taking you wherever you need to go on New Years Eve. Many holiday celebrations offer festive drinks to help party goers to relax and enjoy the event. Driving after you've had a few drinks can be deadly, which is another reason why you should use our limousine service on New Years Eve. We'll get you home safely. Our drivers not only know the area, but they are extremely skilled in defensive driving as well. We'll watch out for other drivers who may not have been as wise as you in terms of letting someone else take the wheel. We provide the stretch limousine like Lincoln, Ford ,Hummer, Lincoln Navigator, Limo Bus, Bentley 1958.
Even if you don't plan to drink, using our limo service give your night out a spectacular, special feel. Milton limo, Oakville limo, Mississauga limo, Brampton limo and Burlington limo will make you feel like one of the rich and famous as you wheel around town in the utmost comfort and luxury. You can enjoy laughing and talking with your companions as you travel to your destination rather than having to worry about directions and driving safety. Another great idea for using our limo service on New Years Eve is to treat that special someone that you love. If you're looking for something that is a little classier than your average date night, go with our limousine service to transform your evening into a romantic get-away.
When you reserve your New Years Eve limousine service, you can count on us to pick you up promptly and take you to your exact destination. When its time to come home, we'll be there, waiting to take you home safely and luxuriously. Let us make your New Years Eve spectacular and safe this year when you choose our limousine service. Serving cities like Milton limo,Burlington limo,Mississauga limo,Brampton limo,Oakville limo,Toronto limo,Waterloo limo,Cambridge limo,Orangeville limo,Guelph limo,Buffalo limo,Burlington limo, Cambellville limo ,Vaughan limo etc...