The weather has already shifted and the holiday season is quickly arriving in a haste. Everyone is embracing this once in a year family fun and celebration by arranging travel tours to elegant cities, beautiful beaches, and alpine adventures. If you are interested to experience, all of these fun activities in Aurora City; then consider traveling in style on ride Aurora Limousine Service.
Aurora City, Ontario is proud to offer the best relaxing accommodations for your luxurious vacation experience. It is located near the popular cities and places in Ontario allowing you access to the best facilities offered by the city like Canland Ice Garden, the Wild Water Kingdom, Edward Gardens, and Vaughan Iceplex. You will be pleased to learn that Aurora Limousine Service happily caters to these needs plus more luxurious amenities that will make your trip exciting and fan.
Aurora Limousine Service offers variety of services including Christmas Light Tours, New Year Eve's Limo Rental Service, Airport Limo Service, and Special Event transportation service. This is the ultimate luxurious travel opportunity you should not miss in your lifetime. Nevertheless, it is your job to choose the destination you wish to visit in Aurora City and nearby destination places in Canada, as well as the services you wish to take advantage.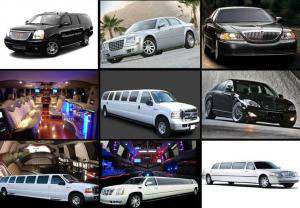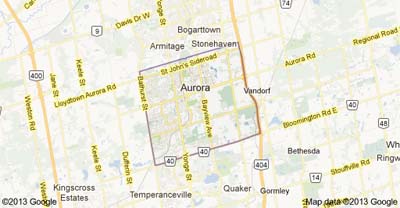 Exclusive Pick-Up Service from Pearson Airport
Your business partner will certainly be impressed if you will pick him up at Pearson Airport with Aurora Limousine Service. He will be satisfied with the classic elegance of the vehicles it offers like the Lincoln sedans and stretch limousines. It is a perfect way of gaining their trust and confidence, especially if it will take an hour of trip to your main office. Discuss your potential partnership agreement on ride the comfort of this sleek vehicle for the additional charm you will need to win their approval.

Special Occasion Celebrations
There are a few occasions that deserves an additional touch of luxury and this includes New Year's Eve, Valentine's Day, and Christmas.

New Year's Eve Limousine Service: From Serene to Active Night Out with Friends
It is hard to find transport service on New Year's Eve, but if you are planning to greet the New Year with a blast then roll the Aurora City on ride a limousine while go to a corporate party, family get together, or a dance night-out with friends. You can share the fun and the expense with a ten up to 40 passengers' pool for an active New Year's Eve celebration. Make the reservation early for guaranteed seats and an unforgettable fun with friends, colleagues and loved ones. Simply tell us where you wish to go in Aurora like a journey to its five popular parks, art gallery trips, historic sites, and party places.

Wedding Limousine Services: The Royal Experience
For the sake of convenience and luxury, limousine service is the only travel option you should pick for this special occasion. Let all the guests admire the elegance of your bride and enjoy the road back to your chosen hotel on-ride the perfect limousine. It will only take a phone call for them to book the services you wish and the rest will be handled by them including the uniformed chauffeur, the just married sign, the red carpet welcome, and the complimentary champagne, coke, and water. It will be a fabulous wedding fit for the queen of your heart and a surprise she will definitely appreciate.

Prom Night: The Gift for your Young Man or Woman
The promenade is an important event in the life of young woman and man. It is one of the few events in their life that they will truly cherish until their last days. Give them the perfect gift by reserving prom limo service for your child. It is one of the days in your life that you should not hesitate in spending. Go all out with friends and celebrate your entrance to maturity.

Valentine Celebration: Aurora to Niagara Falls Wine Tour
Surprise your wife as you request a package tour from Aurora Limousine Service that will allow you to taste the exquisite wine of Aurora and Niagara Falls. Rather than ride a bus, stay at the comfort of our luxurious limousines and enjoy popular wineries located near Niagara Lake. Taste each of their finest wine while enjoying the scenic view of the Niagara region. An entire day is more than enough for you to show your appreciation of her love and bring back romantic memories when you were young.

Christmas Celebration with Full Lights
You have spent special moments with your special someone, spent New Year with your friends, and now is the time to devote this day to your children. Let them feel the magic of Christmas on ride Aurora Limousine Service for that memorable Christmas journey with you.

This remains the popular limousine package for Aurora Limousine Service. It will keep your kids busy on ride the cozy limousine as you travel various places in Aurora. You can share stories in the back and sing Merry Christmas with your children. You may even prepare a small limousine kid party for your precious little ones. Exchange gifts inside its spacious area and let your children feel how much they are loved by their parents.

This is just a glimpse of what to expect with the tour packages offered by Aurora Limousine Service. Go and call us today to find more interesting packages for your anticipated luxury travel tour in Aurora City and elsewhere.