Catch the spirit of Barrie. Arrive in style in Ontario's festive city.
To make your sojourn in Barrie, one of the most celebrated cities in Southern Ontario, a pleasant and enjoyable experience, make sure you take care of your travel arrangements well in advance, along with your accommodation. Whether you are visiting Barrie, for business or pleasure, in order to make your trip as smooth as the many elegant Jazz riffs you will hear on the city's waterfront restaurants and clubs, it makes sense to hire a limousine to take you around. If you wish to make the most of your time by spending less time worrying about how to get from one place to another, then hiring a limousine is the best possible thing to do. Why?
Well, as your plane was descending into Toronto Pearson International Airport, if you peered through your aircraft window you would have seen a breathtaking view and also the amazingly wide expanse of Southern Ontario, as it spread out below you, welcoming you with its lush green landscape interspersed with beautiful wide highways or the bright lights signalling a city bustling with activity, depending on whether it was day or night. The beauty of Barrie like most other cities in Ontario lies in the abundance of great wide open spaces and a generous number of great tourist spots and activities. The catch is that they are spread apart from each other and unless you know your way around, you are likely to miss some of the best spots. Therefore, the best way to take in all that the city offers is to choose a mode of transport that maximizes your pleasure while providing you great value for money at the same time.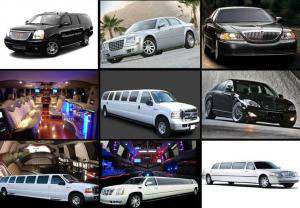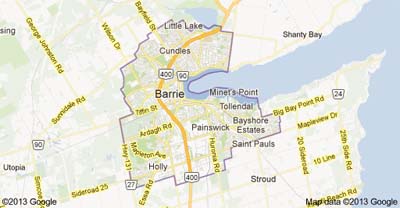 Get going by renting a limousine. Relax and let us take you where you want to go.
This is why Brothers Limousine service is your best bet to get around the City of Barrie and even to visit nearby attractions in a convenient and stylish manner. Whether you are arriving for the first time or if you've been to Barrie before, you will never fail to appreciate the drive from Toronto Pearson International Airport to the city. Barrie is a waterfront city on the banks of the Lake Simcoe, about 60 miles away from Toronto in Southern Ontario. It hosts many great art, music, cultural and literary festivals all year round and thereby makes your visit coincide with some major event irrespective of when you visit. The heart of the city is in its vibrant waterfront district which has a great number of festivals and activities happening every month of the year. Imagine your chagrin when you arrive at the Jazz and Blues Festival and find out that you just missed a virtuoso performance that you had been looking forward to, all because you got stuck in traffic and arrived late. This is just one of the many disappointments you can prevent when you go for a limousine rental service.
Right from airport limousine rental to sightseeing tours, Brothers Limousine is your answer to travelling in style in Ontario and its neighbouring places. You will be please to know that Brothers Limousine enjoys a reputable standing among the local residents who count on its reliable service, dependable fleet of well-maintained sedan and stretch limousines, knowledgeable and courteous chauffeurs to cater to wedding celebrations, prom nights, private parties and other travel and transport services. When you book a limousine rental service from Brothers Limousine, whether it is a pre-arranged airport pick-up or drop-off or for an extended sightseeing tour, you can be rest assured that you will derive maximum value for your time because the only thing you need to worry about is having a great time.
Take a grand tour of the countryside. Escape to some of the best places on Earth with Brothers Limousine.
While the City of Barrie has much to offer on its own, its proximity to some of best vineyards in the country and the legendary Niagara Falls as well as many other picturesque natural attractions and the fantabulous casino's in the vicinity, presents a great opportunity to take it all in. Doing the grand tour of the countryside in a limousine is one of the most exhilarating and memorable experiences which you will cherish for a long time to come. Clients favour us for their Christmas light tours, Valentine's Day limo service and New Year Eves limo rental packages. Even for business trips for corporate clients, we have great limousine package offers where you can combine your business itinerary with that occasional quick trip to a quaint little restaurant on the waterfront in between meetings or a take a detour to visit the casinos in the vicinity. Honeymoons, romantic getaways and family outings are so much more enhanced when you hire a limousine service as endorsed by the many visitors that availed our limousine services.
Serving neighbouring cities like Brantford Limo , Orillia limo , North Bay limo, Rama casino , Innisfill limo ,Midland limo , Essa Limo , Bradford Limo , Simcoe Limo, New Tecumseth Limo , Georgina Limo , Milton limo, Brant Limo ,Mississauga limo,Brampton limo,Oakville limo,Toronto limo,Waterloo limo,Cambridge limo,Orangeville limo,Guelph limo,Buffalo limo,Burlington limo, Campbellville limo ,Vaughan limo,Rockwood limo,Chatham limo etc...