We serve GTA with airport limousines, sedans and tour limos. Brothers Limousine limo services include corporate transportation for Montreal or to/from Ontario conventions and business trips, as well as ground transportation in our Lincoln sedans, stretch limos and other specialty vehicles.
Brothers Limousine provides the best of class limo services from Toronto to Montreal for corporate travels to conventions, business trips and link services to QC City and Toronto including airport pick up/ drop between these cities. We also offer tour limo and sedans for sightseeing in and around Montreal.

We have access to the best fleet of Lincoln Sedans, stretch limos and many other types of special purpose vehicles suitable for occasions as prom parties, bachelor parties, New Year parties. We have large fleet of corporate limos, for first class to and from shuttle service to Toronto Pearson Airport limo service.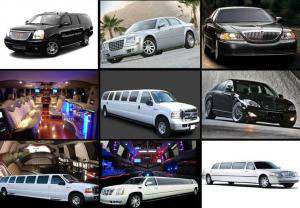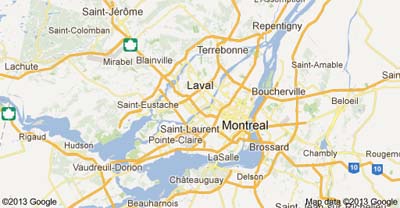 Millions of people visit city of Montreal every year as this is an important centre of commerce, design, tourism, culture and politics. For the people and businesses of Montreal, living in style is part of life and so we at Brothers Limousine have equipped ourselves to cater to this fast growing need in best possible way.
The city of Montreal, named after Mount Royal, is a busy business centre with population of about 4 million. Despite the fact that since long this is one of the most important Canadian business cities, it has also earned the names of "Canada's Cultural Capital" as well as the 'City of Design". Many known businesses located here have needs of extensive ground movement from Montreal to Toronto, New York and QC City.

Toronto, at about 550 km from Montreal, is known to be the largest Canadian City and located on the NW shore of Lake Ontario. This is also one of the most chosen destinations, for immigrants to Canada. Today Toronto is the Canada's Business Capital with hectic business activity. There is also good demand of Toronto to Montreal Limo Service for clients travelling between these cities including extended movement to Quebec City.
Quebec City is about 250 KM from Montreal and is the capital of the Quebec province. Like Montreal, this is also a busy commercial and fast growing city.
This trio of QC City, Montreal and Toronto is visited by people for business, tourism and other purposes throughout the year. This creates ever growing ground transportation need for business, personal and tourism purposes, and choosing a Limousine as the source of transportation the right choice to make.

If you are planning to come here, especially the Montreal, you can be sure that the experience shall be awesome. There are many scenic places to be, in and around Montreal that you would love to go. If you want to organise a business function, calling guests from all over the world, and wants your clients to be entertained and feel at their best, you may need excellent ground transportation services. You may be organising a family function or a Promo Party and want to arrive in style. You may be in need of New Year limo rental service to welcome the New Year in style.

Whatever may be your purpose, at Brothers Limousine we have best options available to suit your purpose and budget the way no one else can do. Please do not forget that first impression is the last and here we can be of great help to you to make your impression last for long.

If you want airport limo service to Pearson International Airport in Toronto to move to Montreal or Quebec City, there may be many limo service providers, but none can beat the services and cost of Brothers Limousine. You can be rest assured that during your 550 KM ride from Toronto to Montreal, your client will be treated in best way in our corporate limos and shall be waiting for meeting you before they arrive at Montreal. A strategic advantage which can do wonders to your business prospects. We offer all kind of Limo Services to and from Montreal Airport for your clients.

Brothers Limousine gives a wide choice of limos to suit clients' requirement as well as purpose. We have airport limos, Lincoln Limo, Lincoln Stretch Limos , SUV stretch, Limo Bus , Cadillac, Escalade and many more to suit the occasion and purpose for all type of customers. Our drivers are well versed with the area and you can leave the problem of locating the place on them and can enjoy your ride peacefully. They shall also assist you to find the best choice for eating, shopping or stay, if you may need so. They shall ensure that you safety and privacy is well protected and you arrive at your destination in best of shape. We provide the best class bar inside all our Limos and can upgrade it as per your needs and the way you want.
If you choose Brothers Limo as your Limo service provider during next visit to Montreal, we can assure that things will be much easier for you. We shall provide the best Limo service to guarantee that you shall never regret choosing Brothers Limousine and once with us shall never look for any other service provider in and around Montreal like many of our satisfied clients.

We are proud to say, that the patronage of our clients has made Brothers Limousine a most sought after ground transportation service provider in and around Montreal and we always try to do our best to maintain this confidence.

So, when you are planning next trip to Montreal please book you limo with Brothers Limousine either by visiting our website or simply call the toll free no 1866-733-5030, 416-271-5784, 905-448-2536. We are always waiting for your call to serve you better anytime anywhere.

We can also provide executive transfers, and first-class to/from Toronto Pearson airport limo services.
With access to a large limo fleet, we cover most of the destinations; check out our rates, choose a vehicle, and request a free quote or make a reservation. Montreal Limousine service, Limo service , Stretch Limousine service.Serving from Milton limo,Mississauga limo,Brampton limo,Oakville limo,Toronto limo,Waterloo limo,Cambridge limo,Orangeville limo,Guelph limo,Buffalo limo,Burlington limo, Campbellville limo ,Vaughan limo,Rockwood limo,Chatham limo etc...If you need limo service at Ontario Pearson international airport Call Brothers Limousine for airport limo transportation.