The city of Richmond Hill is located in Southern Ontario in the Central portion of York Region. It's a part of the Greater Toronto Area (GTA) since it's located about halfway between Lake Simcoe and Toronto. Richmond Hill is the home of world famous David Dunlap Observatory, the largest optical telescope of Canada, unique annual cultural events, extensive parklands, Canadian Museum of Hindu Civilization and natural areas with many biking trails, world class colleges and other educational institutions, hiking trails as well as wildlife. You can find a lot to explore here in Richmond Hill and to do this you need help of the transportation services which is obviously a limousine service.
Richmond Hill Limousine Services offers elegant limousine service in the lovely city of Richmond Hill, Ontario. Our limousine service has something special that others lack, as you see yourself enjoying a ride in our limo. Don't get it wrong if you find yourself saying, "What an amazing experience it is!" It's normal to have this kind of expressions coming out of you when you use our service. Travelling around in the city of Richmond Hill in one of our limos is wonderful and makes you feel special.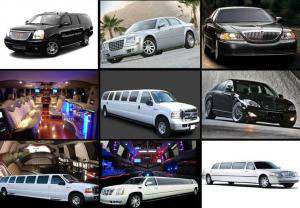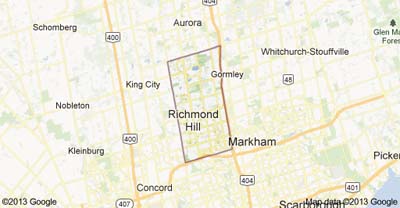 We offer limousine services for a wide range of events. Whether you need a limousine for your wedding, airport transportation, corporate event, prom night, hanging out with friends, tour around the city, Valentine's Day, or Christmas light tour, Richmond Hill Limousine Service is here to help you.

We have a wide collection of elegant limos ranging from sedan to stretch limos so that you get options to choose from. If you need any help while choosing a limo for your purpose, our highly professional staffs are there to help you out. Our long experience in the limo service has taught us many things that help us understand our customers better. We know the difference between a limo for prom and a limo for corporate work and prepare our limos depending on what our customers want.
Planning for a wedding is one of the most exciting things to do and we can help you to make the excitement even more. Our luxurious wedding limo service will make your wedding one of the memorable events of not only your life but also people who will attend it.

You can choose out corporate limo service for executives and business delegates. You can be either dropped off or picked up from the Pearson airport and taken to your destination in our elegant corporate limos. If you need an airport shuttle service from Pearson airport, we can offer you the best limo fleet which includes sedan style Lincoln Town Car to stretch limousine , limo Bus arranging seating for up to 40 people.
There is nothing that can be more exciting than a prom night in student life. The benefit of hiring a limousine for a prom is twofold: parents can be assured that their kids are safe and kids can make the evening even more charming. Let Richmond Hill Limousine service provide you the best limo for your prom night. We have party buses as well so that you can have more people to join the party.
Going to Niagara Falls with friends and family is thrilling and Richmond Hill Limousine service can make your thrill even more. Take our limo package and enjoy a magnificent tour to Niagara Falls with friends and family. We can arrange your limo at any time you want.

If you are planning to go to a casino in Niagara Falls, Brantford or anywhere else, you can consider booking our casino limousine service. All of our chauffeurs are experienced so that you can feel safe. Driving on the highways is quite anxiety provoking, but if you let us serve you with our casino limos, you can rest assure thinking that you are in safe hands.
Night out with the special person of your life is hell of an experience and when you do it in a limousine the spark of the night becomes endless. Richmond Hill limousine service has a lot to offer for those who want to spend some special moments with their loved ones.
At Richmond Hill Limousine service we have a goal and that is to make our customers happy with our service. We really feel overwhelmed when we see smiling faces of our customers. We believe that it's the customers for whom we are here and if they aren't happy we can't be in the business for long. Whether it's the magical night of your wedding, prom night, a corporate event, New Year's Eve, Christmas, Valentine's Day or a night out with friends – let Richmond Hill Limousine Services be the company to serve you.