You could be visiting Markham for the first time ever or you may be a seasoned traveler re-visiting, but every visit to this magnificent town would give you something new to marvel about. Such is the progressive culture in Markham, which has led this historic town to be renamed as Markham City earlier this year. For Markham City's Mayor Scarpitti the journey has been like watching his kid grow up. Markham is situated North of Toronto, and a couple of decades ago, it was suburb serving as home to people living in Toronto's commercial district. But over the years it has grown to be Canada's 16th largest city, promising to be a dynamic city that offers a superior quality of live for its residents.

Since it is only around 19 miles from Toronto, you could be met at the Pearson International Airport in a luxurious and discreet sedan to drive you to Markham City. Check-in to any of the exclusive hotels in Markham, or continue to your meetings in your car while you relax or catch up on work, your chauffeur would ensure that they provide you best corporate services so that you arrive at your destination all set to clench that deal.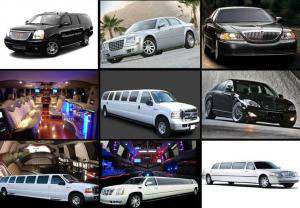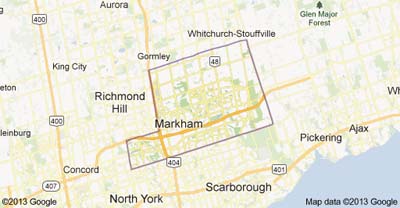 Markham region has a rich cultural and colonial past, that's well preserved at the Markham Museum and Historic Village which is a sprawling twenty-five acres with exhibits that range from churches, homes, and trading centers- covering life that is more than a century old. When you view the horse-drawn carriages that they used to travel in those ages, you would feel drawn back to that era, and may just begin to imagine yourself passing through the town perched up high in your carriage and watching the town sights as you pass by. But hey, Markham City today may not offer that mode of transportation, but it offers the best limousine services that you may require for any occasion you may need to travel.

So, now that you have got all your work done, you are ready to play. Markham limousine services are a great way to explore the city and do a bit of sightseeing. Allow your chauffeur to be your guide while you drive through the Main Street Unionville which remains rooted in history with structures which have a distinct European style, from late 1700's preserved immaculately. You could choose to stop by for a bite at one of the several restaurants or just enjoy a drink at a pub.
All you need is to relax and sit back, while your professional chauffeur takes you around. Limousine services companies also could make up the perfect tour package for you. Whether you want to enjoy a wine tour or make a trip to the Niagara Falls or you may be in the mood for bit of brash betting at a casino, all your desires could be fulfilled by the cleverly tailored packages that limousine service companies provide.

Since limousine services are the most trusted and reliable way of getting around, most residents prefer to hire their services for most social activities. Don't let wedding planning give you the jitters! When a couple decides to tie the knot, they would rather hire a classy black Lincoln stretch limousine so that they are spared of paying attention to the nitty-gritties that are involved in driving to various locations, yet arrive in style. Limousine companies also supply large comfortable limo tour buses which are just perfect to enjoy a gala bachelor or bachelorette party. Serving neighbouring cities like Stouffville , Ramara , etc..

Young Markhamites who want to make a lasting impression amongst their colleagues convince their parents to hire a fun stretch Hummer 2 limousine to their prom. Parents oblige; all they want is for their kids to revel in their hours before becoming responsible adults. To make special events like Valentine's Day or New Year's Eve more meaningful, Markham limousine services add that extra delight.