Brothers Limo is Oakville's premier limousine service. Whether it's for transportation for your wedding, your Prom, to Pearson International Airport, to get across town or for a trip into the GTA, Brothers Limo should be your one-stop source for all your Oakville limo service needs.
Oakville is a charming lake waterfront city at a distance of around 35 miles from busy Toronto. Located on the north shore of Lake Ontario, this idyllic city has beautiful natural surroundings and is home to a spirited and diversified community. With a distinguished history and culture to boast of, Oakville offers small town, old world charm, yet has a strong and diversified economic base that is also makes it an excellent location for businesses to thrive thereby imparting to both visitors and residents the best of both worlds- old and new.
Here at Brothers Limousine our mission is providing you with excellent professional customer service that's reliable and affordable. Brothers Limo offers the finest services, equipped with the most current amenities. All of our chauffeurs are professional, bonded, and insured. Whether it's a trip to the airport, or that special event, Brothers Limousine will ensure you arrive on-time in luxury and style. With over 5 years of transportation experience, our staff will go above and beyond to deliver exceptional attention to detail in providing the utmost of quality service. Brothers Limo offers a complete solution for your Luxury Car Service, Limousine and Van Transportation needs in the Oakville area as well as around the GTA.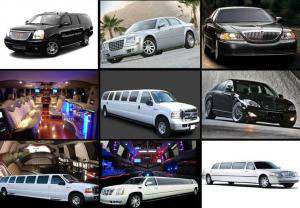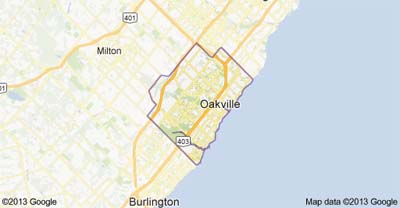 Whether you are a resident or a visitor to Oakville, you cannot but help feeling the lively energy in this suburb. The vibrant lake shore community, which is only 23 miles to the west of busy Toronto proclaims rightly about its capability to provide services and amenities just as larger city would, while managing to retain its small town charms. Oakville is just like that favourite scarf you never lose, because of its beauty as well as the comfort and charm. It is rich in culture and history as well as a host to a generous and caring community.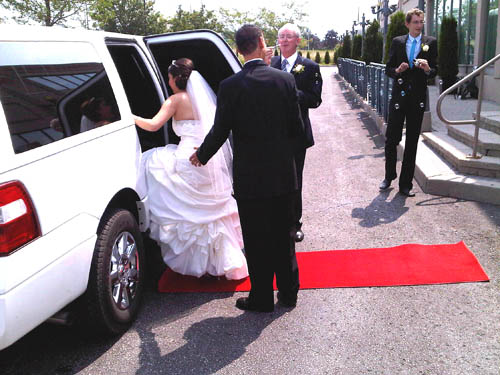 Oakville residents enjoy a myriad of metro facilities without needing to put up with the frantic pace that usually comes with it. If they need to travel around town, or anywhere in the region, all they need to do is call for a limousine services. With its Business Improvement Association's, Oakville welcomes business into the town with open arms. So, if you are in need of corporate transfers Brothers Limo's corporate limo chauffeurs have an extensive knowledge of Oakville and its surrounding areas. Whether you require airport transfers to Pearson international airport or you need to visit an important client, they ensure that you travel in safety and comfort and make the right impression in that luxurious Bentley Continental Flying Spur. If you can squeeze some time out for sight-seeing, Brothers Limo's services are the perfect way to go around town and see the fine selection of galleries and museums or even get immersed in true wilderness within a short drive.
Oakville Limo Services offers various services regardless of the type and service of limousine you want. Most families in Oakville opt for wedding limo services for all the functions before and after the marriage ceremony since it is the best way for the family to revel in the festivities. Weddings are all about family and the couple is like the elusive wedding cake topper; they are in that special place planning the rest of their lives together. To ensure a smooth transition from bachelorhood to married life, there is nothing like the services of a limousine. Oakville offers great venues like Harbour Lighthouse Banquet and Conference Centre with views of the Bronte Harbour Marina and Lake Ontario or the Le Dome banquet Hall with their beautiful halls. To be surrounded in glorious nature, the Municipal Greenhouses offer adorable little waterways and pathways bedecked with flower and lush surroundings. Friendly chauffeurs know the right locations for the photo-shoot, around the beautiful waterfront with its picturesque scenery.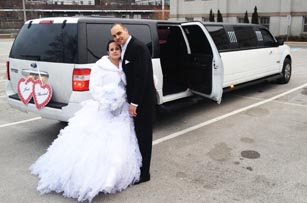 For a fun, carefree night out in town, try popping into the Oakville's happening nightclubs. You can totally rely on your Brothers Limo's chauffeur to enjoy the assortment of restaurants and bars in Oakville.

The city of Oakville is a growing community and is a favoured place to raise one's family. The prom night is a very special day for Oakville grads, and it can only be made better by enjoying a grand trip to the venue in a fancy stretch hummer limo and make a lot of heads turn. They can have their fun with their friends and parents can be spared of worry since prom limo chauffeurs stay focussed on their safety. To enjoy family bonding during special occasions take time off to enjoy the enchanting Christmas light tours. Bowl over your love with a Valentine's Day limo service and enjoy a romantic night out in Oakville town. Brothers Limo also offers fabulous New Year's Eves limo rental services, where you can ring in the New Year in joy.

Limo services are also a great way to enjoy the scenic spots around Oakville. Whether you want to with a group of your special friends in a stretch limo or as a big group in a limo bus you can experience the Niagara Falls like never before. Your own dedicated driver will take you around the beautiful Niagara Wine trail on a wine tour to enjoy some of the finest wines at the beautiful vineyards that you visit. If you are in the mood for trying your hand at the slots, why not hire Brothers Limo's Casino package and try your luck at either or more of the casinos in the area like Casino Rama, Niagara Falls Casino and several more. There is so much enthusiasm in Oakville, make the most of it with Brothers Limo services.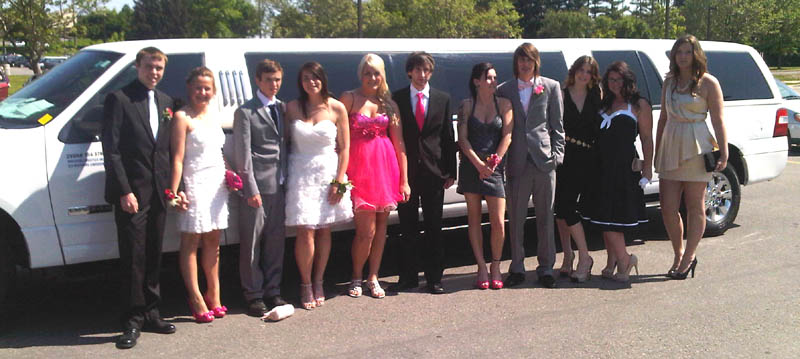 Oakville has an efficient network of transport services, with luxurious limousines that can be hired for any occasion. Site-seeing trips, airport transfers, business meetings, wherever you need to reach in this lovely town, limousine service companies can get you there, on time, and in style. In Oakville, trendy graduates hire the services of a ritzy limousine to arrive at their prom night in style. Nattily dressed boys and girls create a wow when they get down from a stretch Hummer- ensuring that it is a night each one of them remember. Vigilant chauffeurs ascertain that the young folk get back home safely as well.

All you need to do is hire a classy stretch limousine on your big day, and let their experienced chauffeurs take care of the rest. Once you have booked your limousine, reaching the venue on your wedding day at the right time is a guarantee. Make heads turn when you show up in a sleek sedan, all dressed in your finery on your wedding day.
Serving Limo service to hospitality industry like Hilton Garden Inn Toronto/Oakville , Monte Carlo Inn Oakville , Homewood suites by Hilton Toronto/Oakville , Fairfield Inn Marriot Oakville , Quality Suites & executive suites Oakville , Country Inn Oakville , Holiday Inn Oakville , etc..

We serve Oakville with airport limousines, sedans and tour limos. Brothers Limousine limo services include corporate transportation for Oakville conventions and business trips, as well as ground transportation in our Lincoln sedans, stretch limos and other specialty vehicles. We can also provide executive transfers and first-class Toronto Pearson airport limo services. With access to a large limo fleet, we cover most of the GTA; check our rates, chose a vehicle, and request a free quote or make a reservation. Limo services we offer are Oakville Wedding Limo, Sporting event Limo, Prom limo, Night out, Corporate transportation, Wine tour, Niagara Falls Limo, Out of town Limo service, Casino services etc..Serving cities like Milton limo, Burlington limo, Mississauga limo, Brampton limo, Oakville limo, Toronto limo, Waterloo limo, Cambridge limo, Orangeville limo,Guelph limo, Buffalo limo, Burlington limo, Campbellville limo ,Halton Hills Limo,Vaughan limo etc.. Service we offer in Oakville prom Limo service, Oakville wedding Limo service, Oakville Airport limo service, Oakville Casino limo service, Oakville to Niagara Falls limo service, Oakville to Niagara falls wine tour, Oakville to New York, Oakville Out of town Limo service.