Detroit is the largest city in the U.S. state of Michigan, and the seat of Wayne County.
It is the major city among the primary cultural, financial, and transportation centers in the Metro Detroit area, a region of 6 million people. We provide Limo service from Toronto to Detroit . If you are looking for Sedan Limo, stretch Limo Brothers Limousine is the right source for transportation needs. If you need a pick from home or from Pearson International Airport ,Toronto you can contact us anytime via phone or email and the replies are prompt as our service Or if you need a service from Toronto to Detroit Metropolitan Wayne County Airport you can reply on us.
Detroit and Toronto may be separated by international borders, but both are Great Lake Cities which are fairly close together and located at a three and a half to four hour drive away from one another. Both are large cities, with several surrounding satellite suburban cities that have vibrant local culture and a love for entertainment in common.
Motor city Detroit has made a great impression on the rest of the world, from its awe-inspiring automotive advancements to the Motown sound and popular music legacies. This is the birthplace of the world's first mass produced car, the Model T, produced by Henry Ford in 1908. Detroit, Michigan, is located at a short distance of 378 Km from Toronto. The city is ever bustling with new technological advances, yet at the same time manages to retain its historical charm.

Brothers Limousine provides comfortable and luxurious ground transportation services to our customers who have travel needs between both these wonderful cities. We specialise in professional transportation services which include airport transfers and driving services for corporate events and special occasions in Toronto, Canada as well as Detroit, USA.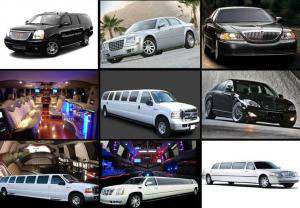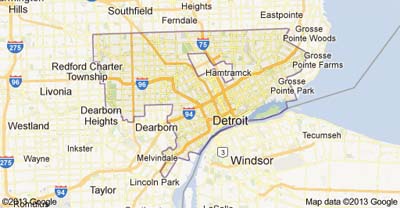 At Brothers Limousine we always focus on our customers' needs

You are always in control. You tell us when and where and how.
If you are seeking prompt and comfortable transportation from Toronto's Pearson Airport to any destination in Detroit, whether it is for a business meeting, convention, or any personal reasons, our team at Brothers Limousine will provide you unsurpassed transportation and customer service throughout the areas—available 24 hours a day, seven days a week.
The drive between the cities can be made through different routes depending on your destination in Detroit. If you select the Sarnia/Port Huron route, you journey will take a shorter time. The stopover and experience at the border and customs is known to be much quicker and more pleasant.
The alternative route through Stratford is pretty much more scenic, though the travel time may be a slightly longer. You lay your eyes on a very picturesque countryside with charming restaurants, quaint shops and galleries and a riverside drive, complete with swans swimming calmly on the placid waters.

Yet another route is to go off the highway at Kitchener and drive up to St. Jacobs, which is a delightful town with some great stores. If you want to stop for a bite for some excellent food, drive a little further to London.
We also provide ground transportation from Detroit's Metropolitan Wayne County Airport and if you are heading to Toronto, our team at Brothers Limousine will be gladly at your service. Regardless of whether you are travelling to Toronto for business meetings or pleasure, we have it all covered.

Well-trained and reliable, you will find our chauffeurs waiting at the Detroit Metro airport at your scheduled arrival time; all you need to do is to look out for your name on the placard at the arrivals. Leave the rest to us. We make sure that you that you get to your destination on time and refreshed after your flight. You don't have to worry about any last minute changes in meeting venues or time; we will coordinate to make sure you save time.

Our professional and friendly chauffeurs keep up their promise of excellent services and all you need is to do is lean back and concentrate on what is most important—your business. Our corporate limos will take you safely and reliably to your destination in Toronto while you relax, prepare for your meetings or make your telephone calls.

Brothers Limousine—Tours and Sightseeing packages

Brothers Limousine offers you more than a regular sightseeing tour. We offer you a memorable experience. Our tour packages in and around Toronto and Detroit are tailor made to your individual choices. Accompanied by our chauffeur who will also act as your personal guide, our road trips allow you to experience the eclectic charms the region offers. If you plan to travel with your family and friends, we have just the perfect luxurious Limo buses for you.

We are proud of our luxurious fleet that includes distinctive vehicles which are equipped with various features and accessories. We have vehicles that are suitable for different occasions and passenger choices. Select from our independently-owned and operated town car sedans such as the Bentley Continental Flying Spur, Lincoln Town Cars, late-model SUVs like the GMC Yukon, classic black and white Lincoln stretch limousines, 20-passenger Hummers and 24 and 40-passenger Limo Buses.

The specialists at Brothers Limousine form the back bone of our reliable and first-rate transportation. Our dispatch team serves over 40 cities around Canada and the United States of America. You could take advantage of our hourly rates that gives you the flexibility of having your chauffeur and vehicle take you to any destination, at any time.

Call Brothers Limousine to learn more about our competitive rates, top-of-the-line vehicles and serving areas. It will give us pleasure to reserve one of our premier vehicles for your special occasion. To find out why Brothers Limousine is recommended as one of the top limo companies in the Toronto and Detroit, contact us today. At Brothers Limousine, we believe in serving our customers with the highest of service standards.

Serving cities: Milton limo,Burlington limo,Mississauga limo,Brampton limo,Oakville limo,Toronto limo,Waterloo limo,Cambridge limo,Orangeville limo,Guelph limo,Buffalo limo,Burlington limo, Campbellville limo ,Vaughan limo etc...