Brothers Limousine provides Greater Toronto to Niagara Falls limo services for visiting the numerous tourist attraction about the Falls. Your sight seeing opportunities by way of a limousine service consist of Horseshoe Falls, Rainbow Bridge, Botanical Gardens along with the Skylon Tower. Niagara Falls provides many of the most thrilling array of hotels that provide you best views of the falls from the comfort of their resort rooms. There are enchanting vineyards which lie a bit away from the Falls, these make the popular ice vine of the area. Horseshoe Falls Inspiring painters, lover, adventures alike over time, the Horseshoe Falls is a pure beauty. Whether it is the day time or evening, enjoyment in no way ends in this particular Canadian Region. For wonderful bird's eye view of the Falls, the observation deck from the Skylon Tower affords the best sights. The Minolta Tower features a full view of the actual Canadian Niagara Falls.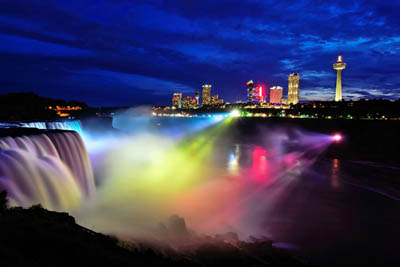 Niagara Falls Casino opened up it doors to the general public on Dec 9, 1996 and is perfectly found on the city of Niagara Falls in the Niagara area of Canada. It is actually immediately across the Rainbow Bridge in Niagara Falls, Canada, it is near to the Victoria St. and Clifton Hill. The two places give a number of sightseeing attractions, night life, dining places as well as rooms for the guests. The vacation resort is a couple of minutes away from Planet Hollywood. As a matter of fact, it's just a short walk away. Niagara Falls is definitely an obvious destination, however , its recreational areas are also outstanding. Apart from the above mentioned tourist attractions, amusement parks such as the Butterfly Conservatory, Whirlpool Aero Car, Legends on the Niagara, White Water Walk as well as three golfing courses are provided with Niagara falls limo to help keep visitors to the Falls entertained.
Butterfly Conservatory
The actual Butterfly Conservatory is part of the Niagara Parks Botanical Gardens a couple of minutes travel from Niagara Falls. The Butterfly Conservatory in Niagara Falls is an indoors destination that permits vacationers to amble amongst re-created exotic conditions in which over 2,000 butterflies soar freely. Have on bright coloured garments and become prepared for the butterflies to land directly on you. The youngsters in the family will truly enjoy this encounter.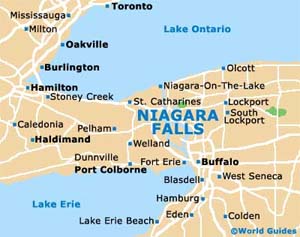 Marine land has long been the vacationer appeal for family members and is provided by Niagara falls limousine service. This recreation area features fun rides, dolphin, walrus as well as sea lion shows; splash and also jump sessions showcasing killer whales. Additionally, there are land wildlife such as deer, buffaloes and also bears. Serving cities like Milton limo,Burlington limo,Mississauga limo,Brampton limo,Oakville limo,Toronto limo,Waterloo limo,Cambridge limo,Orangeville limo,Guelph limo,Buffalo limo,Burlington limo, Campbellville limo ,Vaughan limo etc...