Renowned for its swanky restaurants, splendid theatre experiences, unique retail outlets and vivid and well-conserved Victorian architecture, Stratford is a remarkable city to visit, all year round. Visitors to the city are charmed by the wealth of natural beauty that peacefully coexists within the city's surrounding areas. The city offers so much beauty and joy which is illustrated by the twenty-four white swans and two black swans which are released into the Avon River each year. Whether you are in town for business or pleasure, Stratford promises you different flavours that you can savour during your trip. For fast and reliable transportation in the city, limousine services are recommended.

At a distance of only 92 miles from downtown Toronto, you could head straight from Pearson International Airport to Stratford in a pre-booked chauffer driven limousine that would whisk you from the airport to the city in just a little over an hour and a half. Limousine companies are just your answer for stress free transportation in this city, leaving you to concentrate on matters of your business before you arrive for your meetings. They understand the importance of holding up a business image, and their corporate limousine services offer business executives just that sharp style that goes a long way in impressing their business partners. Well informed chauffeurs would know better than to waste a single moment of your precious time while they drive you through your meetings.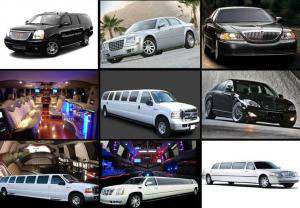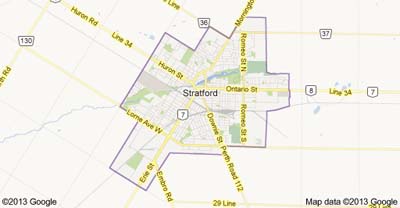 Spare some time for a spot of site-seeing? Your trusted chauffeur could take you in the comfortable confines of your classy limousine around this charming city. The most popular destinations for nature-lovers are the pathways around Lake Victoria where you could view the swans, the posh theatres, the dam and the Perth County Courthouse which is a must see for all visitors. These places offer great outdoor activities such as walking and hiking trails. While you are there, take some time to watch a play at the famous Stratford Shakespeare festival which runs through April to October. At other times, you could pop by to check out the costume warehouse, which is one of the largest of its kind in the world, displaying more than 50,000 interesting costumes that were worn during shows staged over the years. Remember, you can only watch, and not try on any of the costumes.

You could even plan a getaway to the Niagara Wine District which has more than 60 wineries within an 80 km radius. Stratford limousine services could take you for a marvellous day following the Niagara Wine route and visit the cottage wineries to enjoy wine tasting. If you are Stratford around Christmas, remember to book your limousine to take in the sights of the Kinsmen Santa Claus Parade and beautiful lighting of the festival outdoor lights display.

In Stratford, you could rely on the excellent limousine services to enjoy an intimate night out in the city. There are several exclusive restaurants which offer a variety of cuisines for your discerning tastes. The city boasts about its talented chefs who graduate from the Chefs school and add to the culinary variety that is found in its restaurants. If you'd like to head to the Casinos after dinner, your chauffeur would know just where to take you.

Reputed limousine services in Stratford offer a fantastic choice of luxurious limousines for preppy graduates out on their prom night. It's just their way to set themselves apart from their mates. Brides in Stratford are known to swear by the efficacy of limousine services. All they do is hire an elegant sedan on their wedding day, and forget all their worries.

Limousine services in Stratford are available for just any occasion. Plan a romantic evening with your love on Valentine's day or enjoy a late night bash which extends into the next day on New Year's eve, all you need to do is hire a limousine. We provide Stretch Limousines, SUV stretch , Lincoln stretch ,Hummer , Limo Bus, Classic Bentley's, Sedan, Regular SUV etc....