Brothers Limousine service offers the best limo service all over Ontario.
Ontario's Best Corporate Limousine Service.
We operate a large fleet of only late model premier limousines, sedans and limo buses, with knowledgeable driving professionals behind the wheels. We understand that your needs are absolutely unique and we strive to meet your every need—safely and dependably. For top of the line corporate limousine services that begin where YOU want it, start with us.
Brothers Limousine is the choice of several major organisations and corporates in the Ontario region.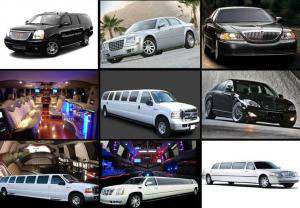 Call us today to get an instant quote on our Corporate or Airport limo packages.
We believe in a simple philosophy that has earned us our fine reputation in being Ontario's best corporate limousine service provider—provide professional excellence in all our services.

Worry-Free Business and Leisure Moments with Brothers Limousine
These days, more and more organisations are turning to limousine services to ease some of the pressures they face on their own resources. By hiring a corporate limousine company's services to pick up and transport their high profile business clients and executives, your company prevents wear and tear to their own vehicles, as well as actually having to appoint personnel to maintain an entire fleet of vehicles. Routine repair and maintenance schedules, cleaning and buffing, additional parking lots—vehicles demand pretty high maintenance.
In addition, you will need to engage your own staff to carry out tasks like running to the airport. You will have to pull them away from their regular work in order to play chauffeur to your visiting business clients. Why lose on productive employee time by having them drive your guests around town?

Get going by hiring a corporate limousine
Set up a corporate limo service account with Brothers Limousine and free yourself of making logistics arrangements at any time of the day or night. Just call ahead of time, when you need someone picked up and we make all the arrangements.
Our fleet of vehicles include Lincoln Town Cars, Bentley Continental Flying Spurs, executive sedans, 7-seater luxury SUV's like GMC Yukon or Escalade and luxuriously appointed stretched 10 and 14-seater limos, 24 and 40-passenger limo buses. We provide your corporate and business traveler a complete range of business and entertainment options in Ontario.

Save time and money with Brothers Limousine
When you have a corporate limo service account with us, you don't need to give payment or billing information each time you book our services. We will keep it on records for you. We also give you the first choice of vehicles whenever you need them, so you never have to settle for less. What, a Hummer Limo to pick up your out of town, high-level dignitaries? No, we will never let that happen to you! We make sure you have the right transportation to impress your visitors and keep up with your corporate image.

Arrive in style with Brothers Limousine's corporate limo services
For first-class private airport transfer service that you can absolutely rely on, call us today. We provide service to all the airports in the area, that is Lester B. Pearson International Airport in Toronto, the Buffalo Niagara International Airport in Buffalo or New York airports—JFK, LaGuardia and Newark. Our top-notch meet and greet services is just what your weary visitor would ask for. No more wasting time at unfamiliar airports. Our chauffeur will whisk away your guests in to the confines of the cool and comfortable limousine that is waiting just for him or her, and deliver them to the pre-appointed destination. Silently and smoothly—that's how we work.

Unmatched corporate limo services for point to point transfer
Do you need point-to-point transportation for your visiting clients? Call us ahead of time, and we will arrange for them to be picked-up at the airport, drive up to their meetings and finally, when the day's work is done, fetch them from the airport and deliver them to the airport. We make sure that your clients enjoy our pampering and stress-free trips to travel to their appointments. Our corporate limo services cater to all your needs, from business luncheons, entertaining your VIP guests, night-outs in town. Our courteous and well-dressed chauffeurs can take you anywhere. You never have to worry about directions, learning to operate a rental car or finding gas stations on the way.

Only the best corporate limo services for you and your employees
Planning a huge corporate event? Annual company picnics, social events like exhibitions or fund-raising events, Christmas gatherings or golf tournaments—we make everything nice and easy. Knowing how hard it can be to coordinate the arrival of guests on time for the event to begin as scheduled, it is advisable to book corporate limousines, stretch limousines or party limo buses.

Book your Cambridge limo service today! Serving neighbouring cities like Brantford Limo , Milton limo, Brant Limo ,Mississauga limo,Brampton limo,Oakville limo,Toronto limo,Waterloo limo,Cambridge limo,Orangeville limo,Guelph limo,Buffalo limo,Burlington limo, Campbellville limo ,Vaughan limo,Rockwood limo,Chatham limo etc...