Brothers Limousine service offers the best Night Out limo service.
Toronto Night Out Limo Service
Toronto holds promises of a whole lot of experiences for you to discover—an unforgettable medley of great museums, impressive architecture, engaging galleries & theatre, dazzling nightlife, vintage stores you could lose yourself in, hi-fashion shops and so much more in between.
For those of you, who have enjoyed an action-packed day in Toronto; hang-on and watch out for some awesomeness—Toronto-nights are young and full of vitality. For the best in action, drama, romance or comedy, zero in on Toronto's vibrant night life. Reserve spots at an engrossing play, watch a live concert or a show, and hang out at a typical unpretentious bar where you could take delight in talented musicians croon into the night air or just dive right into Toronto's exciting club scene.
And the best way to get around Toronto during the day is also the best way to cruise around the city at night. And that is none other than Toronto's night out limousine services.
Unforgettable Toronto Night Outs with Brothers Limousine
We show you how to make special occasions totally unforgettable.
Did you receive an unexpected promotion at work?
Do you have holiday's approaching ahead and your friends and family are in town?
Brothers Limousine can offer you a luxury limousine for hire even at the last minute. Call us for worry-free transportation for your party, no matter where you're headed, and no matter how many stops you want to make in between.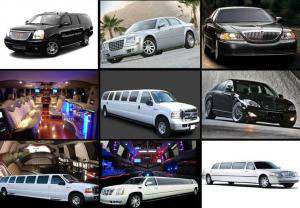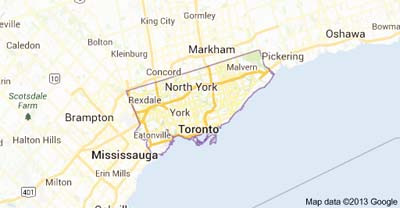 Thinking of spending all night out enjoying mainstream music scene Toronto's central downtown or planning a party at groovy dance clubs? Brothers Limousine has a staff of professional and experienced drivers who know Toronto's hottest spots.
Live it up at Toronto concerts with Brothers Limousine
Live concerts are so exciting. Ever thought of coupling that thrill with concert limo service to take you to the venue and back? Well, you are in for a super experience.
Brothers Limousine provides concert limo services in Toronto for you and your family and friends to attend a live concert. How do you benefit?
• You arrive in style, bright and fresh
• Avoid expensive parking if you drive up to the arena
• Avoid chaos: Concert venues are mostly located in busy downtown Toronto
• Avoid throngs: People arrive at the same time for the show
Concert hot spots in Toronto
Rogers Centre (formerly known as The Skydome) is where U2 and Bon Jovi have held performances, is known for their massive stages and crowds they attract.
At Air Canada Centre (ACC), your seat is the best seat in the house! ACC is famous for performances by Maroon 5, Coldplay and Mariah Carey.
The Molson Amphitheatre with its excellent sound system offers a superb outdoor concert experience, especially in summer.
Toronto Night Out Limo Services that exhilarate!
Nights out in Toronto can be crazy enough, so why fret over traffic, locating parking spots or even designating a driver? A limousine rental for the entire night means relaxing and enjoying fine beverages and the bright city lights. Your personal Brothers Limousine chauffeur can pick your party up and take you right into the colorful bar scene where you can discover new music at bars on Queen Street West.
Get your first taste of a Toronto night out with a delicious cocktail along with the post-work crowd at the Financial District. Pop into the 65 year old Horseshoe Tavern or the Cameron House for a more intimate gathering with your family. If rock n' roll is more your thing, we'll take you westwards to Parkdales' famous bars, the Stones Place or even the Cadillac lounge. Chat with locals over a pitcher of beer at a Distillery District micro-brewery to personalise your Toronto nightlife experience.
Our customers claim that Brothers Limousine provides the best limo services in Toronto. Regardless of what you're celebrating, we strive to provide the perfect transportation for you to live your Toronto night out to the fullest.
Toronto Night Out Limo Services to indulge the party-prowler in you!
Our drivers know Toronto just as well and our Toronto Limo Service make nights out in Toronto memorable. Whether you're planning on dining and dancing in the Club District or exploring exciting West Queen West, Parkdale or Ossington, we've got you covered.
You can always trust Brothers Limousine to provide:
• Door to door service
• Comfortable, classy and clean vehicles
• Sharply attired chauffeurs with valid driver's licences
• Knowledgeable chauffeurs who know the ins and outs of Toronto
• Competent rates to save you money on your night out
• Friendly staff ready to help out with the best in limo service
• Stress-free transportation
You deserve the best. So, when you are thinking treating you and your family to a night of excitement and fun, never allow the hassles of traffic and parking spoil your night of fun. Night Out Limo Service is your best choice for celebrating any occasion in Toronto. Brothers Limousine offers only the best rates for your night out.
We have a wide choice of limousines to offer that include stretch limousines and Hummer stretch limousines that seat anywhere from 8 – 10 people comfortably. If you are looking for more of an exotic and lavish celebration we also have SUV limos and sedans. Get a night out limousine quote now, or feel free to call us to get all the details on our deals or special discounts that hold the promise of an incredible night out, only for you, your family and your friends.
Call now and learn about our special Night Out Limo Service rates.